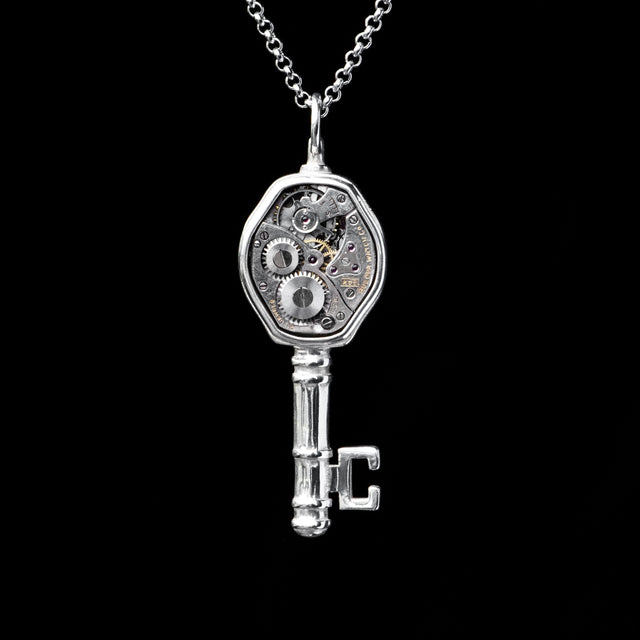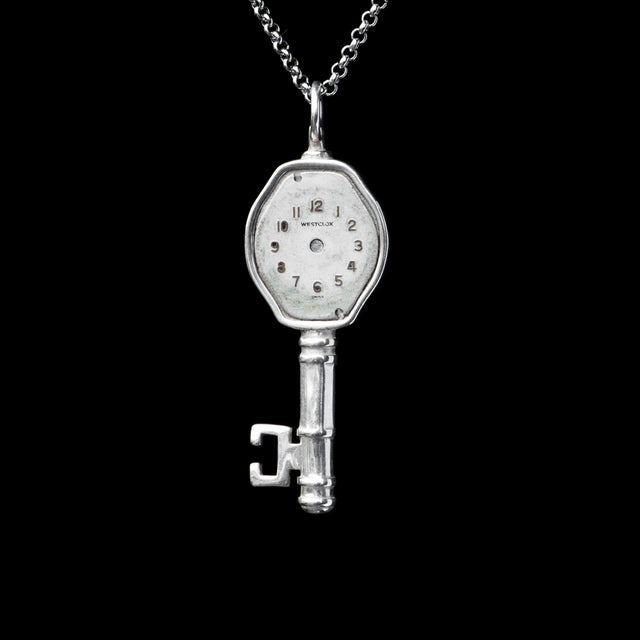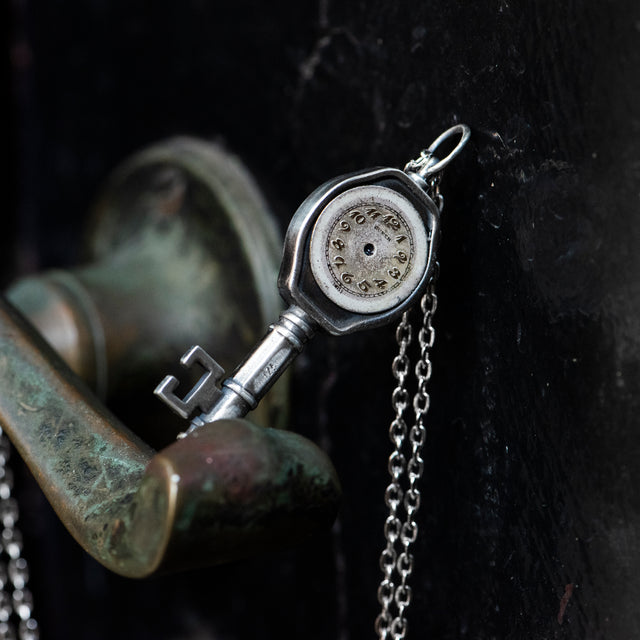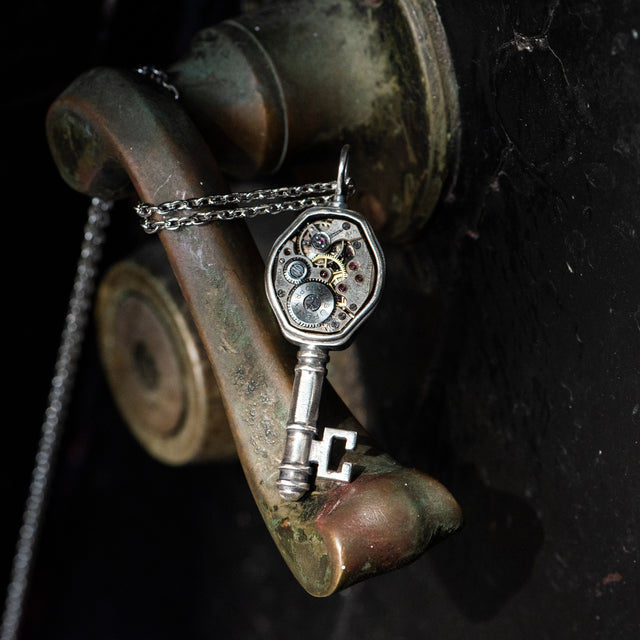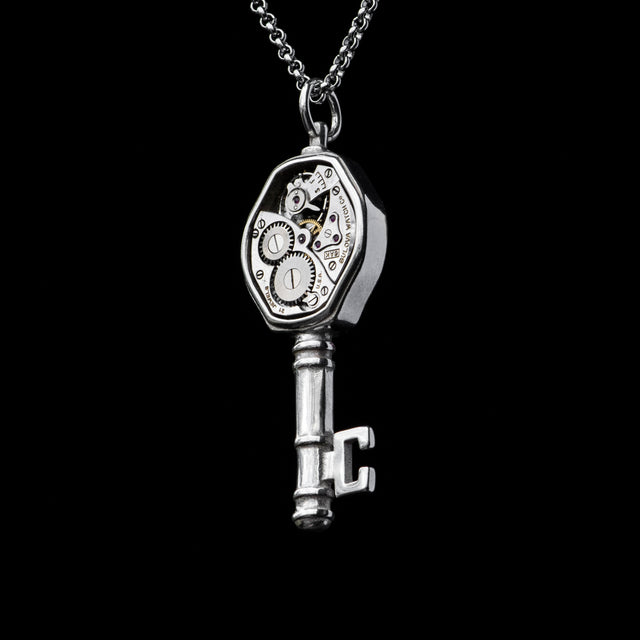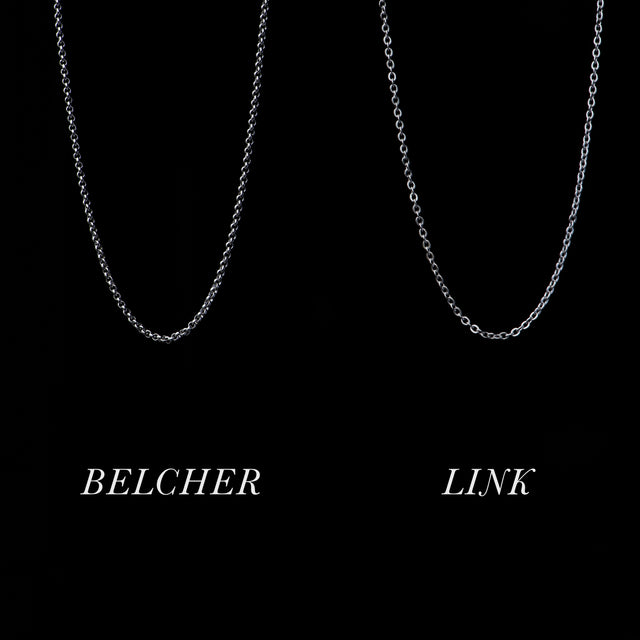 Key Pendant - SKELETON KEY
Rating: 5.0 out of 5.0
SSL Secure Connection
Free Resizing

Fast Shipping

Made in Sydney

14 Day Exchange

Lifetime Warranty
STORY
Introducing Skeleton Key, a unique key pendant necklace. Recycling a vintage watch mechanism from the 1940's and made into a silver key pendant, symbolising time and new beginnings.

The Skeleton Key is steeped with meaning, as the key shaped pendant represents fulfilling your potential and unlocking something greater in yourself. Skeleton Keys were originally known as 'Master Keys', as they were able to open all locks.
Crafted from quality sterling silver, the centre features a Swiss watch mechanism, representing the passage of time. The back of the pendant shows the original watch dial, allowing this pendant to be worn both ways!
SPECIFICATIONS
PENDANT: Pendant. 17.5mm width, 54mm length (from top of loop to bottom of key).

MATERIAL: Sterling Silver 925. Stainless Steel Chain.

MECHANISM: Recycled from a vintage 1940's Swiss watch movement, embedded with 17 original rubies (jewels).

WHICH CHAIN? SKELETON KEY is a medium sized pendant. The Box chain at Medium (60cm) works well casually on a shirt, or opt to wear it with a Long chain (75cm) for a more visible look.
SHIPPING & DELIVERY
Processing Times: 1-3 Days to handcraft your order.

Australia: 1-2 Working Days

International: 8-12 Working Days
FAQ
What chain length should I pick?

MEDIUM (60cm) is by far our most popular choice, as it sits around chest height. SHORT (45cm) can be suitable if you'd like to wear the pendant closer to your neck, and LONG (75cm) works well with larger designs. Check our Sizing Guide for more help (you can find this below the price).

Does the watch still work?

Our watch mechanisms are upcycled from vintage, obsolete timepieces that were beyond repair. They are purely decorative and do not work anymore, unless specified so!
What is our design philosophy?
To be unique.
To create something you cannot find anywhere else. Timeless pieces that provoke interest. Jewellery designed to make your day a little brighter, to remind you that there's always some fun to be had, and that there's always another way to look at the world.
Handcrafted in Sydney
Handcrafted to order using the highest quality Sterling Silver 92, solid Gold, and natural Gemstones, our jewellery is proudly produced in Sydney, Australia.

-->