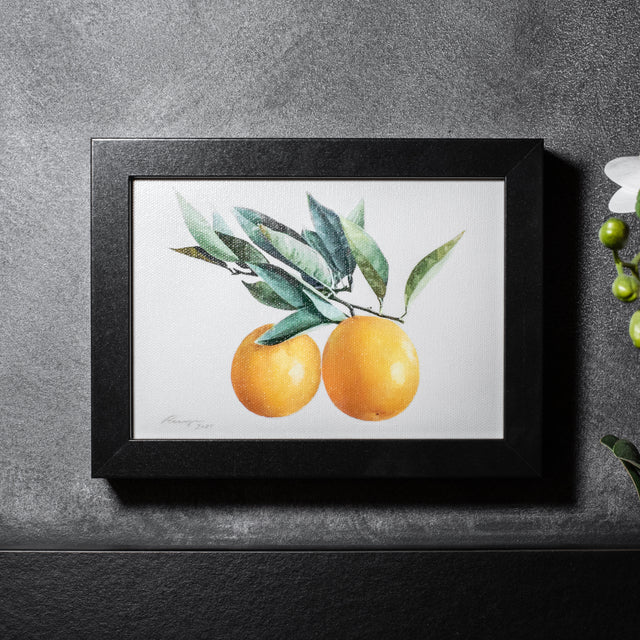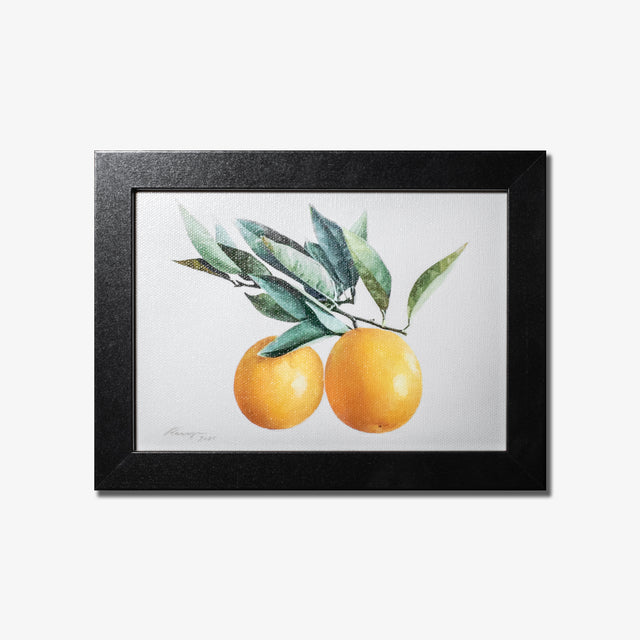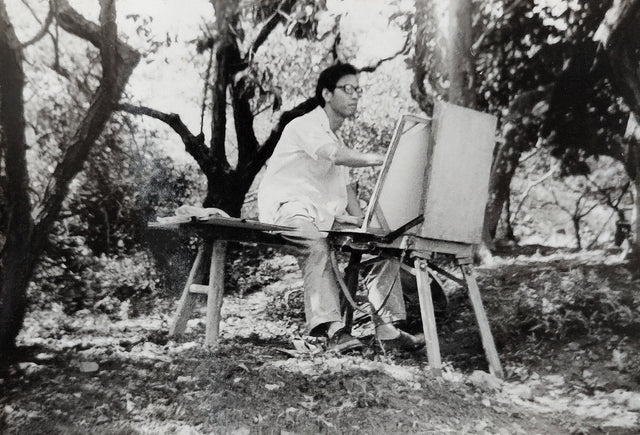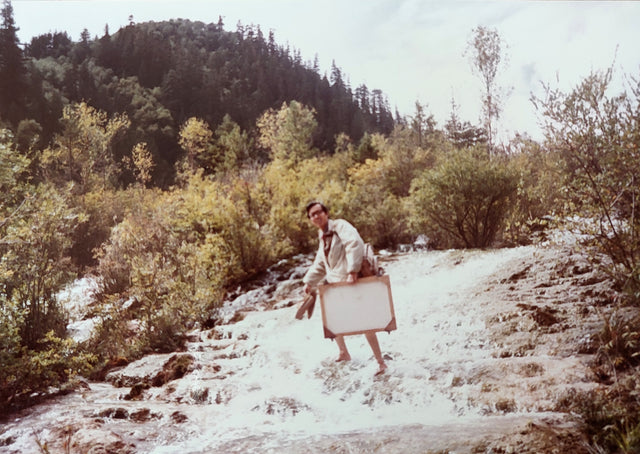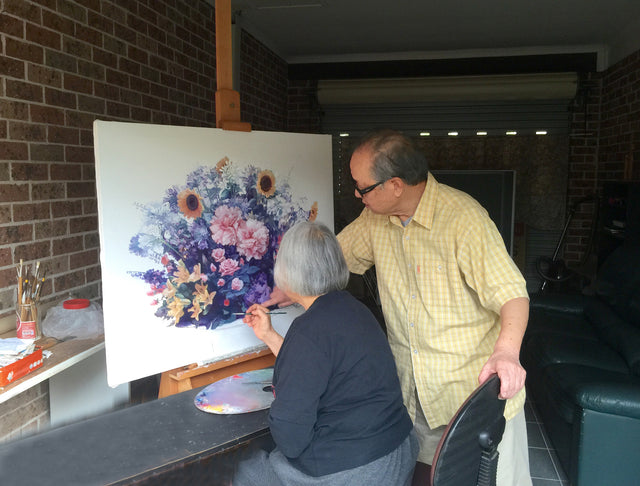 SSL Secure Connection
Free Resizing

Fast Shipping

Made in Sydney

14 Day Exchange

Lifetime Warranty
THE FULL STORY...
A Family of Craftspeople

Long before we made jewellery, our parents were sculptors and artists, and before them, their parents were oil painters. Our grandparents have painted for over 70 years & taught Fine Arts in China, before migrating to Australia in 1997, where their art style drastically evolved to something a bit more... down unda'.

You aren't an artist until you've painted a fruit Still Life. The term Still Life describes a work of art that shows inanimate objects from the natural or man-made world, such as fruits, flowers, objects like books or bowls. Orange is one such artwork and is beautiful in its simplicity, showcasing the colour and vibrancy of the humble orange.
SPECIFICATIONS
Individually hand signed and numbered by the artist, Renji Wang. (Our grandfather).

YEAR: Original reproduction of ORANGE, 2020.

SIZE: 20 x 15 cm matte black frame.

MATERIAL: Printed on museum-quality French Canson 395g Canvas.

Hanging hardware included.
SHIPPING & DELIVERY
Orders are shipped 1 day after ordering.
What is our design philosophy?
To be unique.
To create something you cannot find anywhere else. Timeless pieces that provoke interest. Jewellery designed to make your day a little brighter, to remind you that there's always some fun to be had, and that there's always another way to look at the world.
Handcrafted in Sydney
Handcrafted to order using the highest quality Sterling Silver 92, solid Gold, and natural Gemstones, our jewellery is proudly produced in Sydney, Australia.

-->